Mission Statement: 

WhatDoYouNeedAGymFor Fitness, LLC. promotes establishing a healthy life style by teaching, learning, and applying the proper body positions to maximize a person's power, speed, agility, balance, and flexibility.
What Do You Need a Gym For Fitness' main focus is to create and establish training goals with an open mind and a heart of passion. These unique training sessions consist of resistance bands, free weights and, most importantly, body weight is heavily utilized. It is through this method that the client learns how to move, control and stabilize their body, allowing them the opportunity to work out without leaving unnecessary strain on the body and reducing the chances of injury.

ABOUT THE OWNER: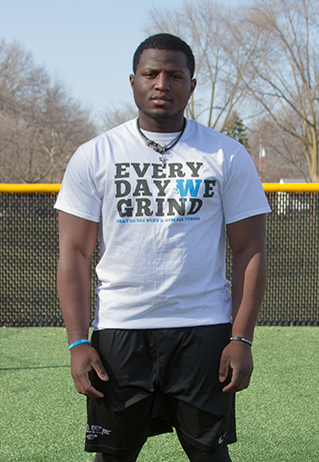 Sam Keller Jr. is a personal trainer and sole owner of "What Do You Need a Gym For Fitness, LLC." located in Milwaukee, WI.  A graduate of the University of Wisconsin-Whitewater, Keller majored in the Education in Sciences with an emphasis on Health and Human Performance and Recreation, and minored in coaching.  Coach Keller is an ACE (American Council of Exercise) Certified trainer, who also holds certifications in CPR and AED (Automated External Defibrillator). As a fitness expert, Keller teaches his clients to improve their physique with unique ways of training that utilize four basic movements of the body: pushing, pulling, rotating and a variety of squats.  Through increasing levels of intensity over time, clients are able to achieve physical excellence.
"I love fitness because it helps save so many people, it relieves stress, it purifies the body, and it is an OUTLET to get away from the real world. Fitness should not be looked at a chore it should be looked at as a part of everyday life. Seeing people transform in to the people they thought they couldn't become is an unreal and overly satisfying feeling. Helping people live longer and fuller lives is why I train." 

–Samuel Keller Jr.